One source
for all your
safety
survival
needs Marita Hellas S.A. provides the safest
most reliable survival equipment.
When
experience matters Team of 30 expert service technicians
3000 SQ MT service station
24/07 customer support
Quality
standards
you can
trust Follow product excellence and
technical innovation.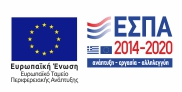 With 50 years of experience Marita Hellas S.A. has developed a wide range of Safety Products & Services.
Our product portfolio includes marine evacuation system (MES), liferafts, fire fighting equipment & life saving appliances for total safety solutions on board in the marine safety and survival field for all kind of vessels.
Marita Hellas S.A. is authorised representative and distributor of survitec group, a trusted market leader in the safety and survival solutions arena.
Survitec group brings together best – in class brands such us RFD, ZODIAC, DSB, BEAUFORT, EUROVINIL, CREWSAVER, ELLIOT, TOYO, LIFEGUARD and others reputable brands for quality,design & innovation.
High standard services such as inspections, maintenance & repair of safety equipment are operated by our continuously trained technical staff at Marita Hellas SA authorized service station suitable designed and equipped for satisfying the highest requirements and needs of our customers 24/7.
RELIABLE & TRUSTED
PARTNERS
Strongest brands of quality & design always adapted to new IMO & SOLAS regulations
SURVITEC GROUP
RFD
SURVITEC ZODIAC
DSB
EV
CREWSAVER
RFD TOYO
DBC
ELLIOT
BRUDE
DANIAMANT
INTERNATIONAL SAFETY PRODUCTS
DPI
TITAN
MARTEK
Marita Hellas S.A. provides you the safest most reliable survival equipment available today
Commited to ensuring lifetime after sales support for our product range
Quality standards
you can trust